Detroit Shopping Mall Construction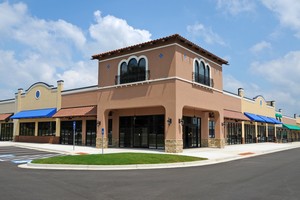 Building a new shopping mall from the ground up is no small undertaking. Luckily, with the help of our qualified professionals, you can easily take on a project of this magnitude. With over 20 years of experience in commercial construction, Wagensomer Construction specializes in ground-up shopping mall construction services in Metropolitan Detroit and the greater Wayne County area, as well as in Macomb, St. Clair, and Oakland Counties. If you are looking to build a shopping mall in our service area, please reach out to us today for help getting started!
Today, new shopping malls have to be built to meet changing needs and expectations in a digital age. Gone are the days of large anchor stores and smaller retailers. Internet shopping has changed the way Americans purchase goods, deemphasizing the importance of brick-and-mortar stores. In order to entice shoppers, today's shopping malls must take a difference approach that combines elements of traditional shopping with a sense of entertainment and leisure. Modern shopping malls must be able to accommodate a variety of retail stores, dining options, common areas, and lifestyle centers to maximize appeal to today's shoppers. Whatever you have in mind, our general contracting experts at Wagensomer Construction are here to help you design and build a unique shopping mall, sure to become a local favorite in no time.
After years of challenges, shopping malls are finally making a comeback. Brick and mortar shopping centers have been struggling with ways to offset the losses they face due to the rise of internet shopping. In response to market conditions and changing cultural expectations, attitudes about what a shopping mall can and should look like have shifted. Everything from the layout, design, and décor to the type of stores and activities offered in your shopping mall can have an impact on whether it will attract shoppers. Today's new shopping malls can combine retail stores with dining, entertainment, and leisure options to create and inclusive and welcoming space with something for everyone. Consider adding experiences that attract people to your mall, such as a movie theater, gym, splash pad, or even an aquarium or a small amusement park to your mall. Adding experiences that cannot be purchased online is a great way to entice people into a mall, ensuring that it will have plenty of business for years to come.
Another option to consider for your shopping mall layout is the integration of work and living spaces. Adding condominiums and office spaces makes your mall more of a mixed use building, creating an atmosphere that feels more like a small city than a shopping center. Adding diversity to the type of spaces offered within your mall is a great way to make it feel modern and unique. Furthermore, incorporating art, technology, and common areas are all great ways to making your mall a top choice for local shoppers. Whatever you have in mind for your new shopping mall, our professional general contracting team can help you turn it into reality.
No matter what you envision for your new shopping mall, our commercial construction experts can help you make it happen. From big picture concepts to minor details, we want to ensure that nothing will be overlooked. We make it our business to relieve your stress and help you achieve your business goals. A well-designed, well-built mall can put profit in your pocket all while improving our local economy and enriching our community, and we will work hard to make that happen with you.
At Wagensomer Construction, our commercial construction experts have been providing superior, professional construction services to the Detroit area for over two decades. We are well equipped with the knowledge and expertise to ensure that your next big project is completed in a timely and skillful manner. We will work closely with you to customize your new shopping mall and resolve any issues or concerns as they arise. It is our goal to provide you with the personalized service that you need to create a beautiful and functional shopping mall and make your business dreams become reality.
Recent Articles
Remodeling your Boston commercial retail business now will give you a competitive edge when the Christmas shopping season arrives. Whether you own commercial retail space for your own products or you rent the space out to retailers, now is the time to remodel before the shopping season turns into a mad frenzy. Here are some of the benefits to remodeling your commercial business this Fall… Read More

If you have been planning a commercial construction project, you should know that the most important part of the effort is choosing the right contractor or contractors for the job. You need to find a professional who values open and honest communication… Read More
If you are looking for a commercial construction general contractor in Detroit, or in Wayne County, Macomb County, St. Clair County, or Oakland County, Michigan please contact Wagensomer Construction by 313-585-3166 or though our online request form.