Latest Projects By Your Commercial Construction Contractors
National Franchise Lobby Project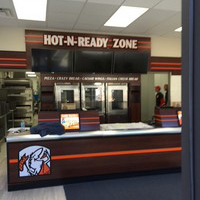 We completed 7 Lobby Projects for a franchise. We have completed well over 100 of these projects over the past several years.
Recent Articles
Remodeling your Boston commercial retail business now will give you a competitive edge when the Christmas shopping season arrives. Whether you own commercial retail space for your own products or you rent the space out to retailers, now is the time to remodel before the shopping season turns into a mad frenzy. Here are some of the benefits to remodeling your commercial business this Fall… Read More

If you have been planning a commercial construction project, you should know that the most important part of the effort is choosing the right contractor or contractors for the job. You need to find a professional who values open and honest communication… Read More
Our goal is to provide you with personalized service and quality workmanship at fair prices. Our professional Detroit construction team is ready to assist you. Call 313-585-3166 or use our online request form.