General Contracting Experts in Detroit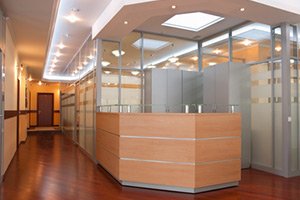 Constructing a commercial property requires a wide range of skill sets. Constructing a commercial property is even more varied in tasks and objectives. When you decide to embark on such a project, it is absolutely essential that you hire a professional commercial construction company with the knowledge, skill, and experience necessary to achieve all of your goals. At Wagensomer Construction, Inc., our Detroit general contractors are here to provide for all of your needs.
We have been proudly assisting commercial property owners in the Detroit area for many decades. Our general contractors specialize in constructing strip malls, franchises, and office and medical facilities. We can handle any sized task from a minor singular effort during a construction project to leading the entire construction project of your new commercial property. In every service that we provide, your complete and total satisfaction will be our highest priority.
Call Wagensomer Construction, Inc., today if you need to hire a Detroit general contractor to lead your construction project to a completely successful conclusion. Our courteous and polite staff would be happy to take your call and to assist you in any way that we can. Our knowledgeable experts can answer any questions that you may have about your prospective project or our skills and services. We can schedule your consultation today.
General Contractor Leading Projects to Success
In most commercial construction and construction efforts, multiple parties are involved with the project. It is essential for you to have a general contractor in charge of all of the phases of the effort in order to maintain scheduling, communication, and budgetary concerns. You must select a general contractor that has experience working with all of the professionals in the Detroit community. By far, this is the most important aspect of your construction or construction effort.
At Wagensomer Construction, Inc., our Detroit general contractors are ready and eager to assist you. When you hire us for the task, our professionals will have a singular and constantly open line of communication directly to you. You will always be appraised of the progress and results of your investment at every stage of the effort. You are guaranteed to be pleased with our ability to coordinate the many parties involved.
General Contractor in Detroit with Immense Experience
Because our commercial construction contractors are highly experienced conducting every aspect of a construction and construction project, we have the knowledge and wherewithal to comprehend, improve, and perfect every portion of your next prospective effort. With our guidance and expertise, you can rest assured knowing that your commercial property will be constructed in the best possible manner, on time and on budget. All of your functional goals and needs will be achieved.
Recent Articles
Remodeling your Boston commercial retail business now will give you a competitive edge when the Christmas shopping season arrives. Whether you own commercial retail space for your own products or you rent the space out to retailers, now is the time to remodel before the shopping season turns into a mad frenzy. Here are some of the benefits to remodeling your commercial business this Fall… Read More

If you have been planning a commercial construction project, you should know that the most important part of the effort is choosing the right contractor or contractors for the job. You need to find a professional who values open and honest communication… Read More
If you need to hire a professionally licensed commercial construction contractor in Detroit, call Wagensomer Construction, Inc., today at 313-585-3166, or fill out our online request form.