Detroit Franchise Construction Services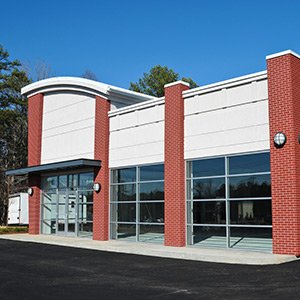 Wagensomer Construction is a general contractor with experience in providing quality, repeatable and cost effective franchise construction in Detroit and surrounding areas. As a commercial general contractor, one of our specialties is in franchise construction for all industry sectors throughout the Metro Detroit, Oakland County, and Macomb County.
As an experienced contractor providing franchise construction, we can determine your building requirements, layouts, material needs and provide efficient, cost effective franchise building solutions. Quality, duplicatable franchise construction is our forte.
From project management to completion with your goals and details in mind, let us meet with you for a pre-construction evaluation to go over the details of your specific project needs.
Competitive Pricing
Close Communication
Project Management
High Levels of Craftsmanship
Efficiency
Dedication
Experience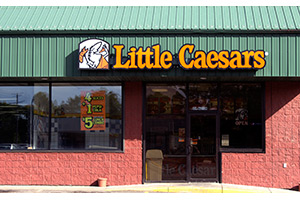 Little Caesars Pizza Authorized General Contractor
With a history of general contracting commercial construction in the Metro Detroit area, we are honored to be an authorized general contractor for the international franchise Little Caesars Pizza. To be an authorized Little Caesars construction contractor, we must continually provide dependable and competent service to construct the facilities in a timely, on budget, quality fashion. The trust our clients put in us to handle these extensive commercial construction contracts is very rewarding to our company and team.
Franchise Construction Management Expertise
With Wagensomer Construction, you will have a team who is ready to work with you from start to finish on your franchise construction project. Rather than having many different parties involved, it is very convenient to have a design and build commercial general contractor who manages the process from inception to completion.
Your new franchise project is in good hands with Wagensomer Construction. We strive to invest the time and energy necessary to the specific construction requirements of your franchise establishment with the goal of making your business as profitable and functional as possible.
We work closely with our clients to coordinate all aspects involved. This is very important because you will need a general contractor who can lead the project to a successful conclusion in spite of any problems that invariably crop up. Instead of just being your general contractor, we take on your problems as being our problems with the intention and ability to be a vital part of your team. With our more than two decades of experience in the commercial construction sector, we are very adept at dealing with all types of problems very effectively.
Our self-performing construction team can help guide you through the different phases of designing and building your new franchise building. Our licensed sub-contractors, skilled workers, expert technicians, and experienced managers and supervisors are dedicated to working with you to design and implement the solution that meets your goals.
Planning
Estimating
Bidding
Life cycle Costing
Ground-Up Construction
Duplicatable Construction
Turnkey Solutions
Cost-Effective Solutions
Food Service Franchises
A food service franchise is very different from a bank franchise. There are specific plumbing and electrical systems that must be incorporated into the project. Gas lines, grease traps for the plumbing, electrical supply, sanitary sewer systems, and water main requirements are no problem for our team of experienced project managers and construction contractors. We use our hands-on experience to design and build the right solutions for each unique food service franchise client.
Serving Detroit Commercial Industries Since 1992
Our team at Wagensomer Construction has been serving the Detroit Metro commercial industry since 1992. We are a Michigan State licensed general contractor with expertise in retail and restaurant construction. When we handle the design and build aspect of franchise construction, we monitor and manage the workmanship, costs, and timeliness to ensure it results in the highest quality, on-time, and on-budget service.
National Franchise Lobby Project Gallery
We completed 7 Franchise Lobby projects. We have completed well over 100 franchise construction projects over the past several years. We worked closely with the Franchise group on the original project roll out.
Recent Articles
Remodeling your Boston commercial retail business now will give you a competitive edge when the Christmas shopping season arrives. Whether you own commercial retail space for your own products or you rent the space out to retailers, now is the time to remodel before the shopping season turns into a mad frenzy. Here are some of the benefits to remodeling your commercial business this Fall… Read More

If you have been planning a commercial construction project, you should know that the most important part of the effort is choosing the right contractor or contractors for the job. You need to find a professional who values open and honest communication… Read More
If you would like more information about our Franchise Construction Services in Metro Detroit, Oakland County, or Macomb County, please call 313-585-3166 or fill out our online request form.