3 Benefits Of Remodeling Your Commercial Retail Space This Fall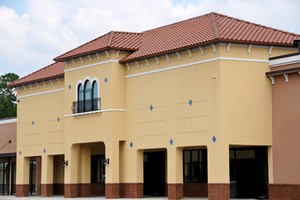 Remodeling your Boston commercial retail business now will give you a competitive edge when the Christmas shopping season arrives. Whether you own commercial retail space for your own products or you rent the space out to retailers, now is the time to remodel before the shopping season turns into a mad frenzy. Here are some of the benefits to remodeling your commercial business this Fall.
One-Up The Competition
We don't need to tell you that there's a lot of competition in the retail business. If you have been planning to remodel anyway, you can take advantage of the busiest time of year by getting it done now.
Remodeling is the perfect way to compete with other businesses. Even the smallest retail store has to create a brand image and renew it every few years. Image is everything, so you don't want the space to look stale. Even current customers will appreciate the new look, and you could actually win some back that gave up on you years ago. Plus, you will be luring in new customers by remodeling the outdated space. Get ready to dominate the market this year with a fresh new look.
Professional Remodeling Design
With the help of an experienced commercial remodeling company in Boston, your space will be professionally designed. Commercial remodelers like Wagensomer Construction, your Franchise Construction service team, will provide design service as well as an architect when needed. The designer works with you closely to create the perfect space for your retail business. Once they discover all your plans for success, your budget constraints, and the needs of your business, they help you work out the design.
Designers know how to work within all the dynamics of your remodeling project to create amazing results. Trust in a pro like Wagensomer Construction who offers full service and your business will be on the fast track to a successful Christmas shopping season.
Maximizing Retail Space For Years To Come
Commercial remodeling isn't just about looks. Sure, the business image is highly important but so is how well you use the space. Letting a commercial designer work with you for the retail renovation will help you make the most of the available space you have.
If you are looking for a professional Commercial Retail Space Remodeling Company in Detroit, call Wagensomer Construction, Inc., today at 313-585-3166, or fill out our online request form.