Detroit Franchise Construction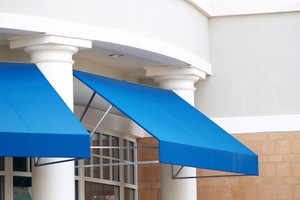 We are also the preferred company to call on when you find yourself in need of franchise construction. In fact, we are an approved general contractor for Little Caesar Pizza, as an example of the franchise work we have done. While you should be able to leave the details of this type of project to the professionals, it certainly doesn't mean that you should be out of the loop completely.
Here are a few things that you should be aware of:
There are certain requirements based on every element of the construction phase, but they vary based on the franchise. For instance, some types of chains or industries require more electrical components as opposed to plumbing. However, the strict guidelines have to be met in order to be in compliance with the corporation, as well as local and state government ordinances.
Generally, franchise guidelines are based on various sizes of buildings. What a smaller location needs will vary a great deal compared to what a larger location may need. You should be aware of this before getting into a bigger chunk of real estate than you may be ready to handle.
Obviously, what the food service needs will differ from what the retail industry requires. Make certain that you are prepared to get into incorporating features like grease traps that will be unique to food, versus having sturdy fitting rooms for retail, for instance.
Keep in mind, fail to hire the right experts to work with and you may fall short on what you need for your franchise guidelines. While your construction team will have to rectify the situation, this is all valuable time and revenue that you will be losing.
Detroit Commercial Construction Experts
For several decades now, Wagensomer Construction has been providing workmanship and final results that has helped us establish our team as the local leading service provider, for commercial construction in and around the Detroit area. There is a lot that goes into masterfully executing commercial construction projects, including staying current with and being able to meet a unique set of industry guidelines and requirements. If you are in need of a team to take care of your commercial work, give us a call.
We realize that the work invested into your construction job is a key element in whether or not your business is a success. It is about quality work, meeting deadlines and being able to conform to budgetary restrictions. We take this line of work seriously and that is evident from the results that we are able to get for each of our clients.
Our prior work history has enabled us to partner with a variety of types of commercial customers, which has enabled us to work hands-on with an assortment of different industries. The one constant among all the jobs we have taken on is the desire to ensure that we are meeting and exceeding the expectations and needs of our clients. The bottom line is that your total and complete satisfaction is our top priority.
Shopping Malls and In Line Construction Contractors in the Detroit Area
Wagensomer Construction is also the preferred company to assist you for your shopping mall or strip mall construction . It is a good idea to try to incorporate a variety of building types, in order to attract a variety of tenants, as well as shoppers. The shopping mall layout and concept is finally making a comeback, but that doesn't mean that you can't still have strip mall or in lines.
The purpose of this is to lure in smaller tenants who have something unique to offer but still benefit from being within close proximity of larger tenants. This encourages destination and impulse shopping or dining, and all the different styles of buildings and tenants will benefit from one another.
What matters the most is that you get the personalized care you need for your commercial construction project, regardless of the style you opt for. Quality should always matter, when it comes to your work, and that is what you can feel confident that you will be getting from us.
Recent Articles
Remodeling your Boston commercial retail business now will give you a competitive edge when the Christmas shopping season arrives. Whether you own commercial retail space for your own products or you rent the space out to retailers, now is the time to remodel before the shopping season turns into a mad frenzy. Here are some of the benefits to remodeling your commercial business this Fall… Read More

If you have been planning a commercial construction project, you should know that the most important part of the effort is choosing the right contractor or contractors for the job. You need to find a professional who values open and honest communication… Read More
If you need to hire a professionally licensed commercial remodeling contractor in Detroit, call Wagensomer Construction, Inc., today at 313-585-3166 or use our online request form.