Mount Clemens Commercial Construction and Construction Experts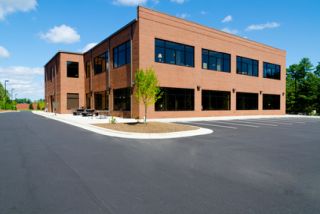 For the last few decades, Wagensomer Construction, Inc., has been proud to be the preeminent Mount Clemens commercial construction service provider. Our professionals have the knowledge, skill, and experience necessary to guide your project to a successful conclusion. We have served customers and clients in all industries including franchise construction and strip mall construction. There is no limit to what we can accomplish together.
In every service that we provide, our commercial construction professionals seek to add value to the properties of our customers. Our experts can completely and totally focused on achieving all of our customers functional needs and aesthetic goals. After our efforts, your vision for your commercial property will become a reality. Through the exceptional results that we achieve, our team conveys the fact that you can trust us with all your present and future general contracting needs.
Call Wagensomer Construction, Inc., today if you need to hire a professionally licensed commercial construction contractor in Mount Clemens. Our polite and dedicated staff is ready and eager to assist you in any way that we can. Our knowledgeable experts would be happy to answer any of your questions. We can schedule your appointment today.
Franchise Construction Experts in Mount Clemens
Hiring an inexperienced commercial construction contractor for your project is extremely fraught with potential for problems. It is essential that your everyday operations are impacted in the smallest possible manner. Hiring an experienced franchise construction contractor is the best thing to do in order to plan and expedite the effort. Our Mount Clemens commercial construction experts have the experience and expertise that you can rely upon in this regard.
Strip Mall Construction Professionals in Mount Clemens
The exterior of your strip mall property is perhaps the biggest advertisement for your business. If your store is not professional looking and inviting, you will lose business to competitors. At Wagensomer Construction, Inc., our Mount Clemens franchise construction experts can vastly improve the look and beauty of your storefront.
Likewise, the interior of your strip mall property is essential to how your business functions. Product placement, traffic patterns, and checkout areas must be designed and operate efficiently and effectively. Each and every one of these aspects play a major role in customer experience.
At Wagensomer Construction, Inc., our Mount Clemens commercial construction experts understand these important logistical aspects of your business. With our help and guidance, you will be able to make the most impactful constructions to your store during your construction effort. You are guaranteed to be pleased with the results.
Recent Articles
Remodeling your Boston commercial retail business now will give you a competitive edge when the Christmas shopping season arrives. Whether you own commercial retail space for your own products or you rent the space out to retailers, now is the time to remodel before the shopping season turns into a mad frenzy. Here are some of the benefits to remodeling your commercial business this Fall… Read More

If you have been planning a commercial construction project, you should know that the most important part of the effort is choosing the right contractor or contractors for the job. You need to find a professional who values open and honest communication… Read More
If you are looking for commercial construction services near Mount Clemens, then please call 313-585-3166 or use our online request form.