Grosse Pointe Commercial Construction Contractors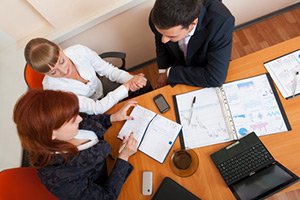 When you decide to update and improve your commercial property, the most important aspect of the project is hiring the best professional to assist you with the task. If you hire an inexperienced or unqualified general contractor, the effort will not be conducted in timely fashion, the results will not be of the the highest quality, and the total project will not be as successful. At Wagensomer Construction, Inc., our Grosse Pointe commercial construction contractors are here to help you make the absolute most out of your investment.
For the last three decades, our highly skilled and experienced general contractors have been providing the most customized commercial construction services to local strip mall, medical, franchise proprietors. Throughout this time, we have made it our focus to be an essential asset of all our customers' businesses. Our efforts are completely focused on achieving your complete and total satisfaction. We aim to enhance the productivity and profitability of your commercial endeavors.
Call Wagensomer Construction, Inc., today if you need to hire a professionally licensed commercial construction contractor in Grosse Pointe. Our team handles all sized projects, from minor constructions to managing large scale construction efforts. Our staff would be happy to take your call, to answer any questions that you may have, and to schedule your appointment today.
Construction Management Services in Grosse Pointe
Constructing a new commercial property involves many parties and many distinct efforts and skill sets. In order to ensure that every phase of your project works together seamlessly, it is essential for you to have a construction manager in charge of the entire effort. As fully accomplished and experienced general contractors, our team has the knowledge and experience necessary guide your construction project to a successful completion.
With our assistance, you will have constant ability to monitor and communicate about all fo the following issues:
Project Management
Cost Management
Time Management
Quality Management
Contract Administration
Safety Management
Program Management
Sustainability
Risk
And More
General Contractors Focused on Commercial Construction
At Wagensomer Construction, Inc., our Grosse Pointe general contractors have the ability to assist you with any commercial construction, construction, our construction effort. Our capability to handle any type of work makes us the best choice for your prospective effort. No matter what service you hire us for, you can feel confident knowing that we will achieve all of your aesthetic and functional goals. After our efforts, you will always know who to trust with your future general contracting needs.
Recent Articles
Remodeling your Boston commercial retail business now will give you a competitive edge when the Christmas shopping season arrives. Whether you own commercial retail space for your own products or you rent the space out to retailers, now is the time to remodel before the shopping season turns into a mad frenzy. Here are some of the benefits to remodeling your commercial business this Fall… Read More

If you have been planning a commercial construction project, you should know that the most important part of the effort is choosing the right contractor or contractors for the job. You need to find a professional who values open and honest communication… Read More
If you are looking for commercial construction services in Grosse Pointe, then please call our commercial construction contractors at 313-585-3166 or use our online request form.