Bruce Township Commercial Construction Contractors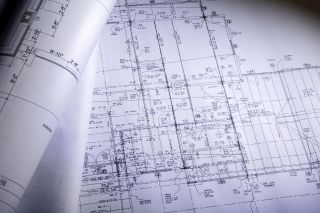 In order for your business to expand and grow, your commercial property must evolve as your endeavors change and adapt throughout the years. At Wagensomer Construction, our Bruce Township commercial construction crew are here to help you with this effort. Our professionals have the knowledge, skill, and experience necessary to provide you with the construction, expansion, and construction services that will truly transform your commercial property.
In every service that we provide form minor construction projects to construction management of large scale commercial builds, our base goal is always the same. Our objective is to provide the most customized services to all of our customers in order to promote the productivity and profitability of our clients' businesses. We will bring this dedication to excellence to task for you.
Call Wagensomer Construction, Inc., today if you need to hire a professionally licensed commercial construction contractor in Bruce Township. Our courteous and polite staff would be happy to take your call. Our commercial construction experts would be glad to answer any questions that you may have about your prospective project or our skills and services. We can schedule your appointment today.
Strip Mall Construction Services in Bruce Township
In order for your strip mall property to be as productive and as profitable as possible, your store must be inviting to potential clients and customers. In addition, the interior of your property must be designed in a manner to promote product placement, traffic patterns, stocking, and check-out areas. In order to achieve the best results in all of these critical aspects, it is essential that you hire a highly experienced commercial construction contractor for the task.
Franchise Construction Services in Bruce Township
At Wagensomer Construction, Inc., our Bruce Township commercial construction contractors have been providing the highest quality strip mall construction services for decades. Our team can assist you with every phase of the effort, from design and conception to installation and completion. Throughout the entire project, our experts will constantly stay in communication with you in order to ensure that we achieve all of your unique aesthetic and functional goals.
At Wagensomer Construction, Inc., our highly skilled and experienced commercial construction contractors are here to assist you with this effort. With our help, you vision for your franchise will become a reality.
All of our franchise construction efforts will be conducted in a manner to have the least impact on the everyday operations of your business. We will work tirelessly to get your project done on time and in the highest quality manner. Your complete and total satisfaction will be our highest priority.
Recent Articles
Remodeling your Boston commercial retail business now will give you a competitive edge when the Christmas shopping season arrives. Whether you own commercial retail space for your own products or you rent the space out to retailers, now is the time to remodel before the shopping season turns into a mad frenzy. Here are some of the benefits to remodeling your commercial business this Fall… Read More

If you have been planning a commercial construction project, you should know that the most important part of the effort is choosing the right contractor or contractors for the job. You need to find a professional who values open and honest communication… Read More
If you need a commercial construction contractor near Bruce Township, then please call 313-585-3166 or use our online request form.