Highly Skilled and Experienced Commercial Construction Contractors in Bloomfield Hills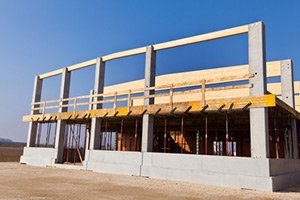 Wagensomer Construction, Inc., our Bloomfield Hills commercial construction company, is here to help local business owners with all their property improvement efforts. We have been providing high quality services to commercial property owners for over 20 years. As such, we have the knowledge, skill, and experience to help you achieve all of your commercial construction goals.
Our commercial construction contractors specialize in improving properties in every industry. When you hire our team, you can rest assured knowing that you made the best choice for your property. Our professionals are honored by the fact that so many local businesses have trusted us with all their construction needs for so long. We promise to continue our tradition of excellent service during your next project.
Call Wagensomer Construction today if you need to hire a professionally licensed commercial construction contractor in Bloomfield Hills. Our courteous and polite staff would be happy to assist you in any way that we can. Our knowledgeable experts can answer any questions that you may have. We can schedule your appointment today.
Because we have so much experience with franchise construction efforts, our contractors can help you develop a plan by which to finish the project with the smallest impact to the day to day operations of your property. Our highly skilled commercial construction contractors can guide you through the entire process. You franchise will be more inviting and profitable after you update your property.
Medical Facility Construction in Bloomfield Hills
At Wagensomer Construction, Inc., our Bloomfield Hills commercial construction contractors have update, and enhanced countless dentist, chiropractor, and surgeon office areas. Our professionals can help you expand your waiting room, make your property more accessible or functional, or simply revitalize the look and feel of your property.
As in all of our services, our team is completely dedicated to your needs and goals. We seek to provide you with the construction services that will enhance the productivity and profitability of your business. Throughout the entire process, our team will stay attuned to your inputs. In this way, we can provide you with the most customized services possible.
Recent Articles
Remodeling your Boston commercial retail business now will give you a competitive edge when the Christmas shopping season arrives. Whether you own commercial retail space for your own products or you rent the space out to retailers, now is the time to remodel before the shopping season turns into a mad frenzy. Here are some of the benefits to remodeling your commercial business this Fall… Read More

If you have been planning a commercial construction project, you should know that the most important part of the effort is choosing the right contractor or contractors for the job. You need to find a professional who values open and honest communication… Read More
If you are looking for commercial construction services near Bloomfield Hills, then please call 313-585-3166 or use our online request form.