Your Trusted Detroit Commercial Construction Experts
At Wagensomer Construction, Inc. General Contractor, our Detroit commercial construction contractors have been providing the highest quality construction services to local businesses for decades. We have the knowledge, skill, and experience to guide your project to a swift and successful conclusion. Our experts specialize is construction efforts for all industries, including franchise, strip mall, and medical facility construction.
Franchise Construction

As commercial general contractors, Wagensomer Construction provides ground-up Franchise Construction Service in the Metro Detroit, Oakland County, and Macomb County areas. We specialize in new construction design and build for all industry sectors. Our skilled contractors, expert project managers, architects, engineers, and experienced technician can determine your building requirements, layouts, material needs and provide efficient, cost effective and duplicatable franchise building solutions.
Strip Malls & In-Line Construction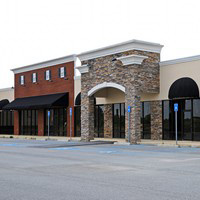 One of the most important aspects of a successful strip mall design is to make the place welcoming, inviting, and multifunctional. The in-line construction model makes the retail space easy to access and highly functional, but the buildings often look the same. With a good design and quality construction, your strip mall will look modern and amazing. Let us deliver a custom design solution for your new strip mall construction today.
Shopping Mall Construction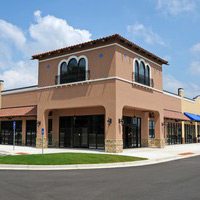 Shopping mall construction involves a lot more than other types of commercial construction. The interior needs to be highly attractive and highly functional to support many different types of businesses. At Wagensomer Construction, we handle each retail construction project uniquely. Our Metro Detroit commercial construction team can design and build that "Wow!" factor in so your shopping mall soon becomes a favorite local destination.
Additional Construction Services Include
Retail Construction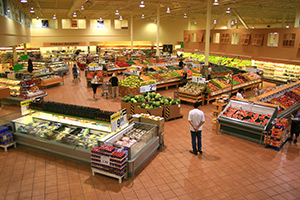 If building a cookie-cutter retail store is not for you, call Wagensomer Construction for a fresh modern design. The one-size-fits-all retail store isn't going to cut it with today's modern shopper. Entertainment, dining, and leisure components all make the retail center a regular part of customer's lives. Plus, it's highly important for the building to be attractive and functional. With our retail construction team at your side, you can integrate all this and more into your retail store, shopping center, or in-line strip mall.
Restaurant Construction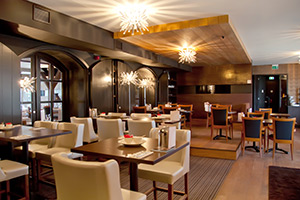 Every component of your restaurant construction project needs to be carefully handled. Whether you own a restaurant franchise or a single mom-and-pop diner, the goal is to make your new establishment as special as your culinary creations. With the right Metro Denver commercial restaurant construction contractor, you will have an attractive restaurant that meets every need. For a Metro Denver restaurant construction contractor who provides open communication, reliable service, and high-quality results, call Wagensomer Construction.
Medical Facility Construction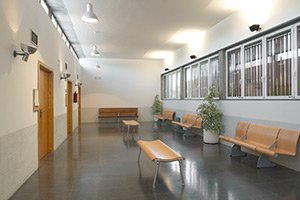 Whether it is a hospital or a medical clinic, Wagensomer Construction is your medical facility construction contractor in Metro Detroit, Oakland County, Macomb County, and surrounding communities. Our team offers superior design and build service which includes full construction management service. Health care construction needs to result in a comfortable setting that facilitates the best outcome for patients and staff. With our decades of experience in local health care construction, we can help you build and achieve a foundation of success. To learn more, contact us today.
Construction Management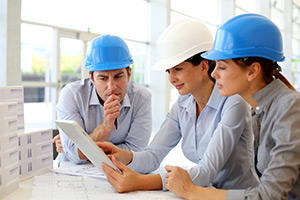 When you need a new commercial building designed and built, you will need a professional general contractor. The contractor needs to have a crew of subcontractors who have experience working in the Detroit community. As a general contractor who has been designing and building commercially in the Metro Detroit area since 1992, we are able to provide expert construction management service. You will always have a constant and direct line of communication with our team at Wagensomer Construction and you can rest easy knowing that your commercial property will be finished in the best possible manner, on time and on budget. Call today. We welcome the opportunity to discuss your project with you.
Why Choose Us For Your Commercial Construction Projects
Whether you want to serve an upscale Metro Detroit suburban market with a strip mall construction project or build a regional mall with space for events, you'll want the local industry leader in commercial construction and design to handle your project. Wagensomer Construction is the local premier design and build commercial contractor you can trust.
The one constant in everything that we do at Wagensomer Construction is our goal to achieve complete and total customer satisfaction. This process starts with your phone call where our experienced and polite staff will assist you and finishes with the look of amazement on your face when you inspect the results. Our professionals recognize that your business is our business. We seek to provide you with the services that will boost your productivity and profitability well into the future. Through these exceptional results, our professionals strive to earn your trust throughout your present and future general contracting needs.
Taking on a new commercial construction venture can be stressful, which is why it's so important to choose wisely. When you have our assistance, we do all we can to ensure the process is enjoyable and stress-free. We seek to form long lasting and mutually beneficial relationships with all of our customers. As such, we strive our hardest to help ensure that all of our customers maximize the value of their investment and that their goals are realized.
In the end, we provide each of our clients with the most customized services possible. By constantly having an open line of communication with you, we can ensure that each and every one of your goals is achieved. We place your complete satisfaction as our highest priority.
---
Latest Projects
---
Recent Articles
Remodeling your Boston commercial retail business now will give you a competitive edge when the Christmas shopping season arrives. Whether you own commercial retail space for your own products or you rent the space out to retailers, now is the time to remodel before the shopping season turns into a mad frenzy. Here are some of the benefits to remodeling your commercial business this Fall… Read More

If you have been planning a commercial construction project, you should know that the most important part of the effort is choosing the right contractor or contractors for the job. You need to find a professional who values open and honest communication… Read More
If you need to hire a professionally licensed general contractor in Detroit, call Wagensomer Construction, Inc., today at 313-585-3166, or fill out our online request form.